Self Portrait in style of Francis Bacon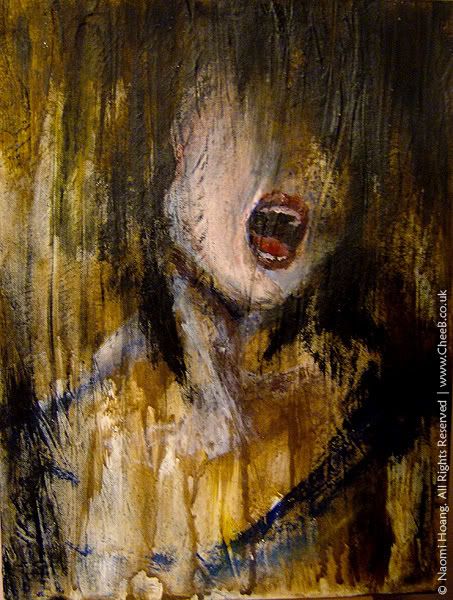 This was a homework piece for college; we had to paint a self portrait in a style of an artist from a list that was given to us. I chose to use Francis Bacon's "Head VI" as a source of inspiration.
For this I coated a piece of thick card with gesso using newspaper to create a range of rough textures, then applied a watery brown wash and let it run dry. After that I went wild with the paint, keeping the brush dry to keep the piece looking raw and edgy.
I like this piece, and had I known this I'd have probably picked a more suitable canvas than a cut-out from an old file!